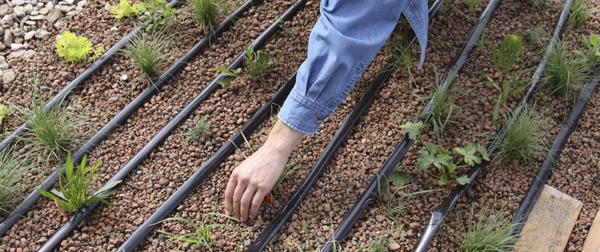 image source: Kansas State University
MANHATTAN — Two faculty members from Kansas State University's College of Architecture, Planning and Design have taken gardening to new heights.

R. Todd Gabbard, assistant professor of architecture, and Lee Skabelund, an assistant professor of landscape architecture, have installed an experimental green roof — or living roof — over a third-floor breezeway in Seaton Hall's west wing.

The garden mixes 14 grasses and other plants native to Kansas inside a border of sedum, a shallow-rooted succulent……….
SOURCE: Kansas State University – K-State professors test native plants as roofing alternative